Am I a Candidate for Porcelain veneers?
Posted by Dr. Patel on Oct 12 2020, 04:16 AM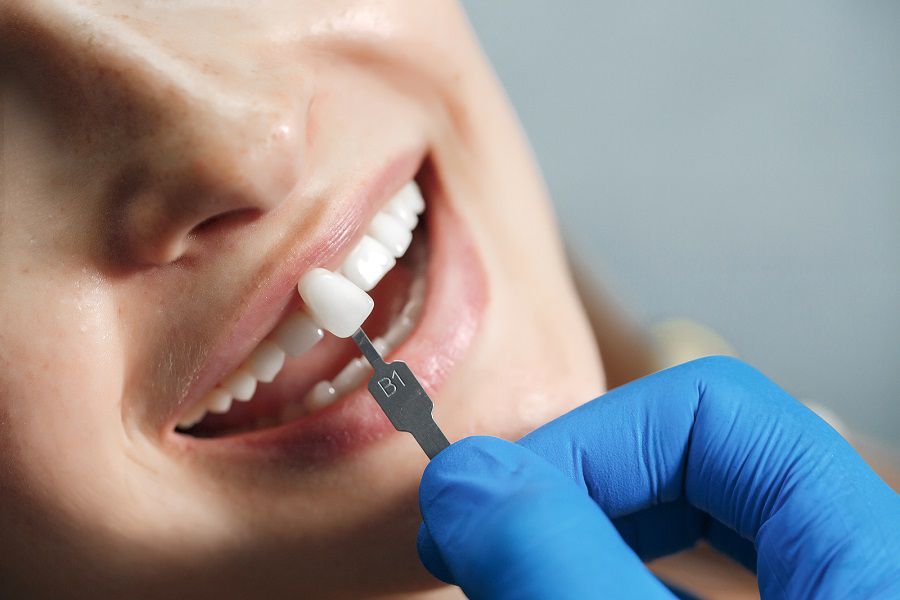 Are you looking to get an aesthetic makeover by getting cosmetic dental solutions? The beauty of one's smile is just as important as their oral health, which is why we give a lot of importance to both. If you're looking for a simple yet effective dental restoration to treat oral concerns like chipped, cracked, misshapen, discolored, or worn out teeth, dental veneers would be the perfect option for you!
What are veneers?
Veneers are dental restorations made from tooth-colored ceramic. They are so thin that removing a very thin layer of enamel from the tooth surface would suffice to make space for the veneer. They are bonded to the front surface of the tooth using dental adhesives, thereby restoring its contour, aesthetics, size, and structural integrity.
Are you a candidate for veneers?
Veneers would be suitable if you have the following dental concerns that you wish to get treated:
Cracked teeth: Oral trauma or biting into anything too hard can crack the teeth. It can lead to a lot of pain and potentially cause an infection. Hence, it is best to get such teeth restored using veneers.
Chipped or misshapen teeth: Teeth that are naturally misshapen or chipped due to external trauma could make your smile appear displeasing. It is quite easy to restore such teeth to their ideal contour using dental veneers.
Discolored teeth: Teeth that have discolored severely can lead to frequent embarrassment. Conventional teeth whitening procedures may not be able to whiten them, which is why bonding veneers to their frontal surface would be a worthy alternative.
Excessively spaced teeth: Teeth with large gaps between them can ruin your smile. This is a form of malocclusion called spacing, which is caused due to a wider dental arch or drifting of the teeth. Veneers can be used to eliminate the gaps and give you an evenly-spaced smile.
Why choose veneers?
Veneers are excellent for making cosmetic restorations to the teeth as they restore their color and contour.
Though veneers are quite thin, they offer excellent strength and durability. With ideal care, they last for several years without any hassle.
They are simple restorations. They can be fabricated in a quick span and bonded to the teeth easily. Even the preparation phase is quite simple.
They are customizable according to the color of the adjoining teeth. This helps to keep them under disguise.
Call us at 404-261-8880 or schedule an online appointment with Dr. Patel for a consultation at our office located 2960 Hardman Court Atlanta, GA 30305.