The Advantages of Dental Implants Over Dentures
Posted by DR. PATEL on Jun 30 2020, 07:08 AM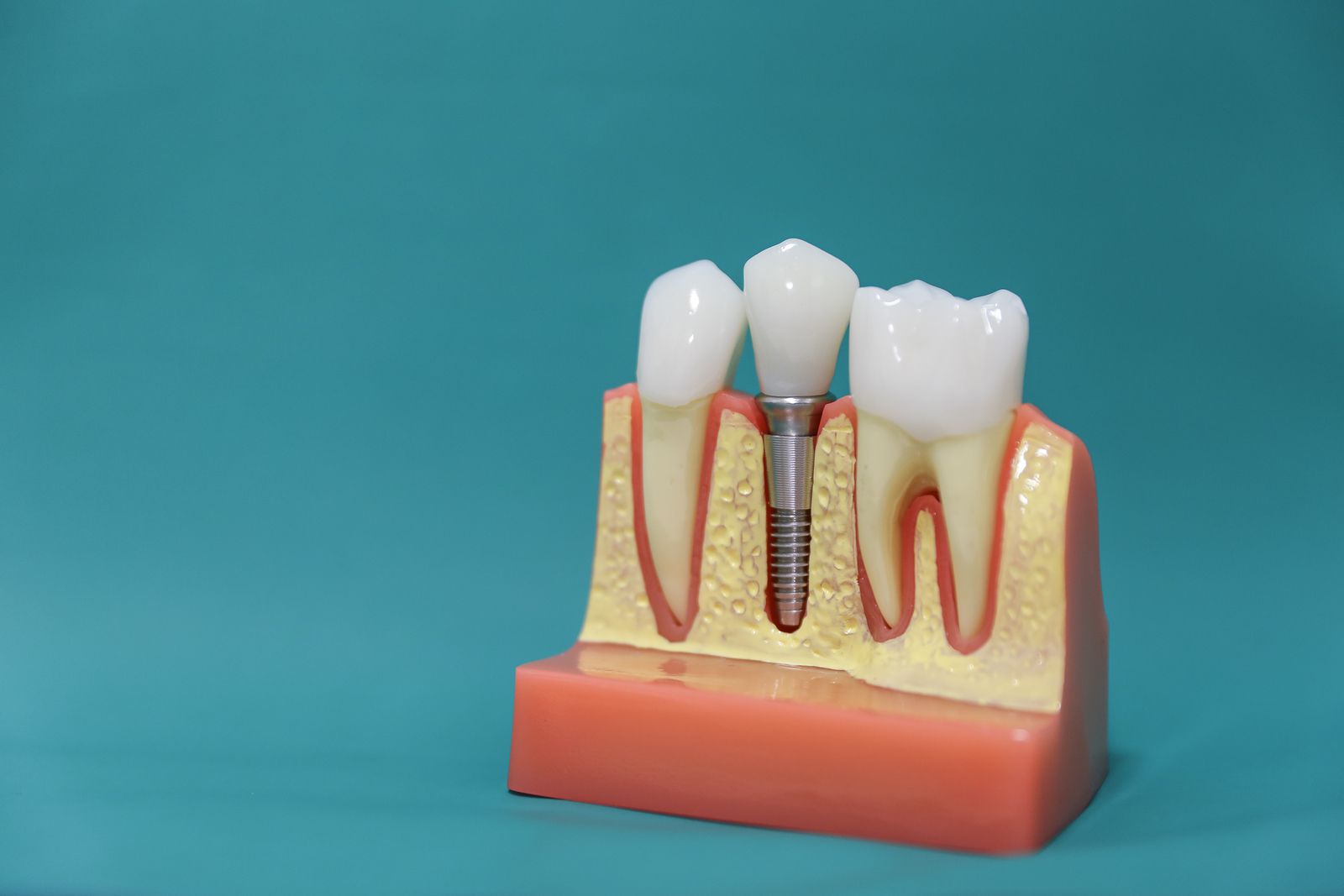 Dental implants and dentures are perhaps the most popular oral prosthetics used to replace missing natural teeth. Implants are metal studs made from titanium and are inserted into the jawbone in place of the missing tooth. Dentures are removable prosthetics used to replace multiple missing teeth and are made from a combination of acrylic and tooth-colored, dental-grade ceramic.
A comparison between implants and dentures
Strength: Dental implants are well-known for their exceptional strength as they are inserted into the jawbone and fixed firmly using dental adhesives. On the other hand, dentures do offer great strength, but not as much as dental implants. They can shatter or crack when dropped on hard surfaces.
Stability: Since implants are fixed to the jawbone, they offer excellent stability. The implant would be secured with such precision that it wouldn't slip or break off when you bite and chew food. But, dentures are not fixed prosthetics. They are removable and are held temporarily in place by the gums, making them unstable. They can slip or fall out when you're talking, laughing, or yawning.
Jawbone health: An implant stud has screw-like grooves on its surface. When inserted into the jawbone, these grooves hold the bone intact and prevent its deterioration or shrinkage. However, dentures do not offer this feature, and the bone can gradually shrink while using them.
Versatility: Implants can be used to replace a single missing tooth with the help of a crown, or even restore multiple teeth in combination with bridges and implant-supported dentures. Dentures can be fabricated as complete or partial dentures, which restore all or only a few particular missing teeth, respectively.
Aesthetics: Both implants and dentures offer life-like aesthetics as they are made from tooth-colored ceramic. While implants only mimic the teeth, dentures mimic the teeth and gums as well using acrylic.
Longevity: Implants are impressively long-lasting. With optimum care, they last upwards of ten years without any hassle and wouldn't even require frequent follow-up visits. Dentures may have to be altered once in a while to restore their contour as they may warp or lose their fit. Also, if the prosthetic teeth loosen or fall off, you will have to get them fixed by the dentist.
Call us 404-261-8880 or schedule an online appointment with Dr. Patel for a consultation at our office in 2960 Hardman Court Atlanta, GA 30305.