Tips For the Perfect Wedding Day Smile with Teeth Whitening
Posted by DR. PATEL on Aug 12 2020, 09:52 AM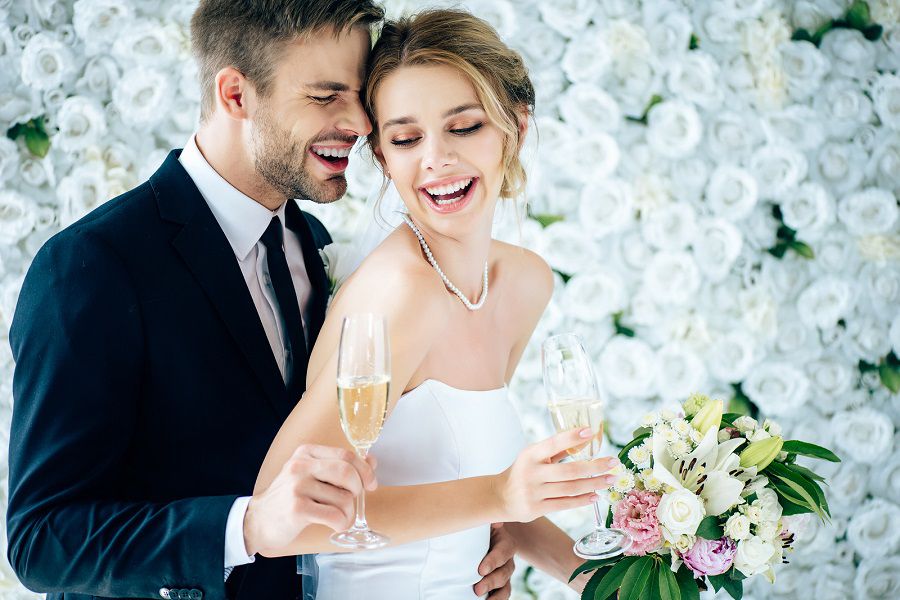 Are you getting married soon? Well, congratulations! Wouldn't you want your wedding to be perfect in every detail, especially when it comes to your physical appearance? While you're getting everything sorted out, don't forget how important it is to sport a bright and beautiful smile. In fact, your smile is one of the foremost things people notice when they meet you.
Are your teeth stained?
Nothing would be more embarrassing on your wedding day than someone pointing out your dull and discolored teeth. Teeth staining is quite common among individuals of all ages. The major causes behind it are improper oral hygiene, excessive consumption of colored foods and beverages, smoking cigarettes, chewing tobacco, etc. No matter how the stains form, they can ruin a big day for you, which is why getting the teeth whitened is a simple yet effective solution to counter this concern.
Conventional Whitening at a Dental Practice
Conventional teeth whitening is a procedure carried out at a dental practice under the supervision of a dentist. The dentist will conduct a thorough screening process, where factors such as the presence of cavities, receding gum line, gum diseases, ceramic restorations, etc. will be taken into account. Before starting the procedure, the teeth will be cleaned, and the gums will be covered by placing a rubber dam on them. The whitening gel containing hydrogen peroxide will be applied on the teeth and allowed to bleach the surface, which will take a few minutes. Once done, the gel will be rinsed off, and the procedure may be repeated to get a higher level of whitening.
Take-home Whitening Kits for More Convenience
If you do not have the time to spend long hours in the dentist's practice while whitening your teeth, you can choose customized whitening trays that you can take home. The dentist will guide you through their usage and even provide the prescribed whitening gel to use along with the trays. You can use them whenever you're doing your household chores or relaxing at home, which makes them pretty convenient.
Need to get the teeth whitened quickly?
You may feel the need to get the teeth whitened at the last moment, which would be quite a crunch situation. Worry not, as we have the perfect solution to this concern. Laser teeth whitening is an advanced and highly effective whitening procedure that can be completed in a very short time span. We use photosensitive whitening gel for the procedure, which will be activated using a laser of the right intensity. This helps to speed up the procedure and produce excellent results that are pretty long-lasting.
If you're looking for the best smile makeover ahead of your wedding, look no further as we offer the best dental services. Please reach out to us on-call 404-261-8880 or schedule an online consultation, and we'll be happy to assist you further.